How do I publish a Pin to Pinterest?
Publishing Pins and creating Boards is easy to do using Sprout's Compose or browser extension, allowing you to create and plan Pinterest content alongside your other social networks.
Creating Pinterest content in Sprout is similar to composing for other networks, with a couple notable exceptions.
Read about composing messages in Sprout.
To get started, click Compose and select a Pinterest profile.
To successfully publish a Pin to Pinterest, you must have:
An image attached to your post.
A Board to which to post your Pin.
A Destination URL for your Pin.
When you have a Pinterest profile selected, the Compose window alerts you to any missing required elements.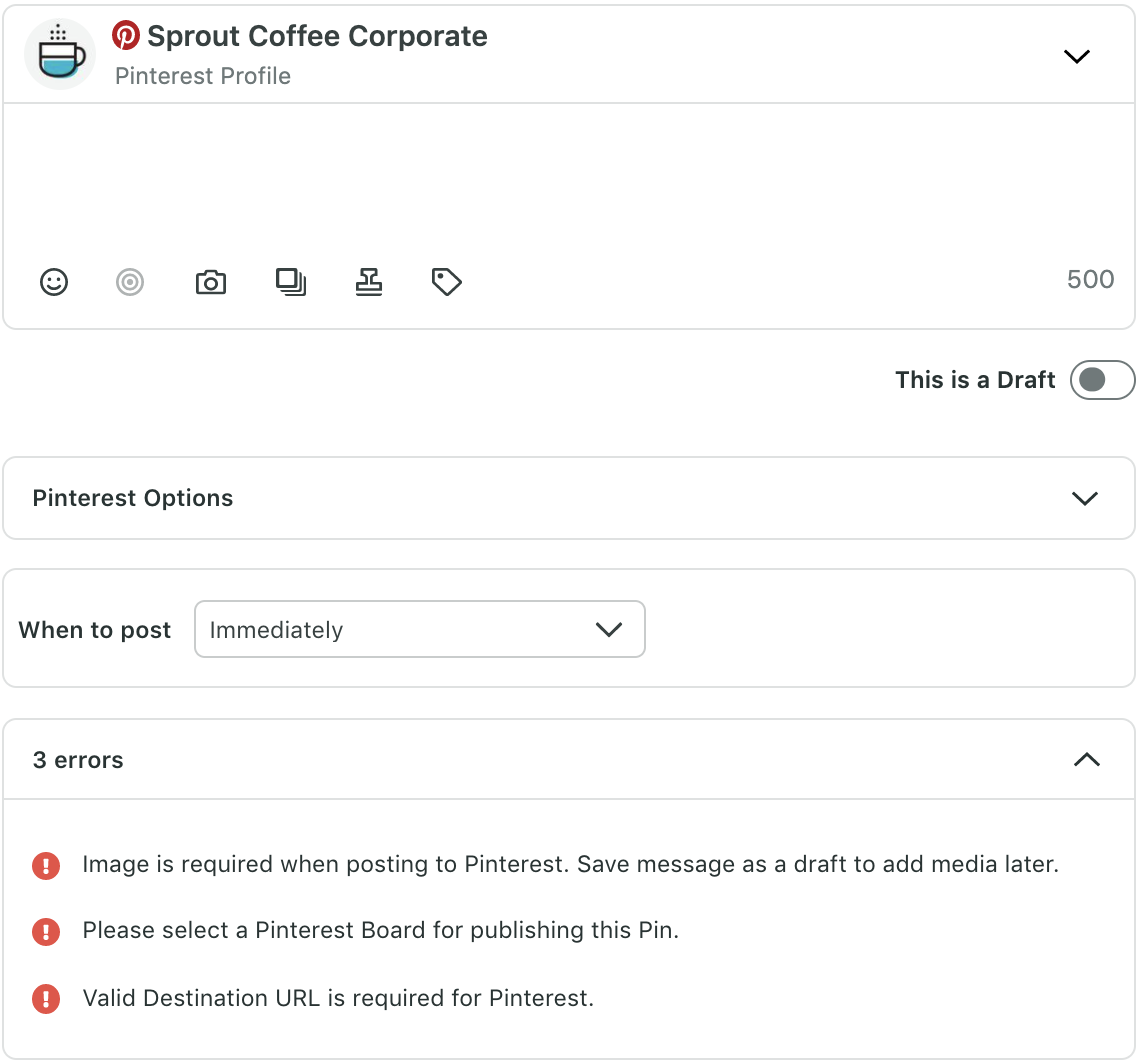 Note: You are not required to include any text in the compose box to publish a Pin.
Images
You must select an image to include with your Pinterest post. JPG, PNG, and GIF formats are supported. Videos aren't supported.
You can upload images directly from your hard drive, or from the Asset Library.
Pinterest Options
Under the Pinterest Options area of the Compose window, choose one or more boards to which to publish your Pin. You can choose from an existing Board, or create a new board by typing the new Board's name in the text box and clicking
.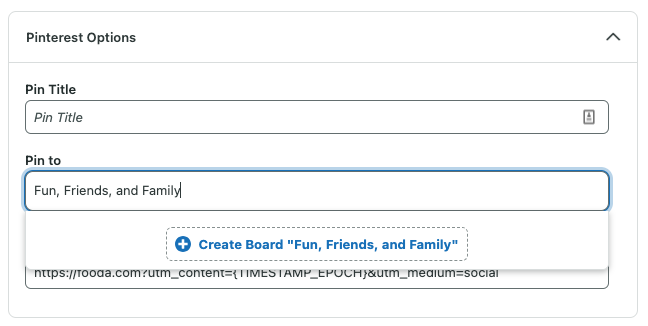 Note: New Boards are created at the time of publishing. If you opt to create a new Board, and then schedule your Pin to publish at a later date, the Board will not appear in Pinterest until the Pin publishes.
Pins must have a Destination URL. This can be any valid URL, but Pinterest does not support links shortened with a generic link shortener (i.e. a link that begins with bit.ly will not work). Shortened custom domain links will work as expected (i.e. a link that begins with nyti.ms will work).

If you are on an Advanced plan and have configured URL Tracking in Business Settings, the applicable UTM parameters are automatically applied after entering your domain in the Destination URL field.