Pinterest Performance Report
The Pinterest Performance Report helps you measure performance across any and all Pinterest profiles you've connected to Sprout. From broad overviews to individual Pin performance, you'll get key information on the overall impact of your content.
Getting Started
The Pinterest Performance Report features a tabbed navigation interface that lets you quickly switch between three different views:
Overview - Use this tab to determine the overall impact of Pinterest content by analyzing your activity.
Profiles - Use this view to benchmark and compare all of your Pinterest profiles against each other.
Pins - Use this view to see which Pins resonate with your audience and perform the best. If you're looking for a specific Pin, try sorting by Date Sent.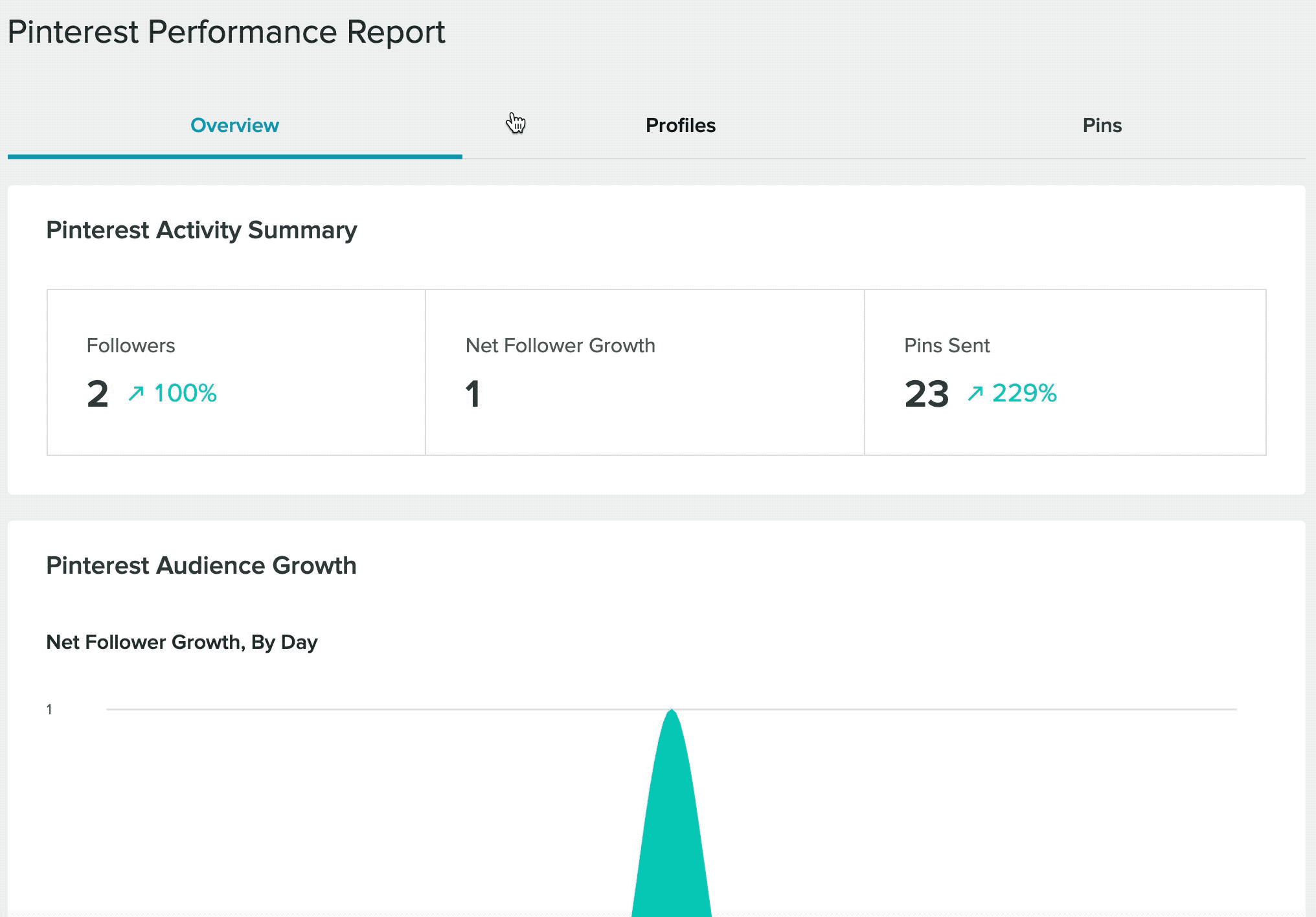 Toggle between these for a variety of different metrics to measure.
The Right Bar allows you to choose your reporting period, as well as which Pinterest profiles you'd like to view in the report. If you have multiple Pinterest profiles connected, toggling these on or off immediately changes the displayed metrics.
For a glossary of terms, click About this Report in the upper-right corner of the page.
Reporting Changes
In August 2018, Pinterest made changes which affected Reporting. Learn more about these changes by reading the Pinterest Functionality, Report Changes Help Center article.