Twitter Influencer Indicators and Custom VIP List
Influencer Indicators in Sprout Social provide a simple visual cue about the follower counts of Twitter users that appear in the Smart Inbox, Feeds and Smart Search.
If a Twitter user has reached a minimum follower threshold, one of three different colored bars will appear underneath their avatar. The color depends on the number of followers they have.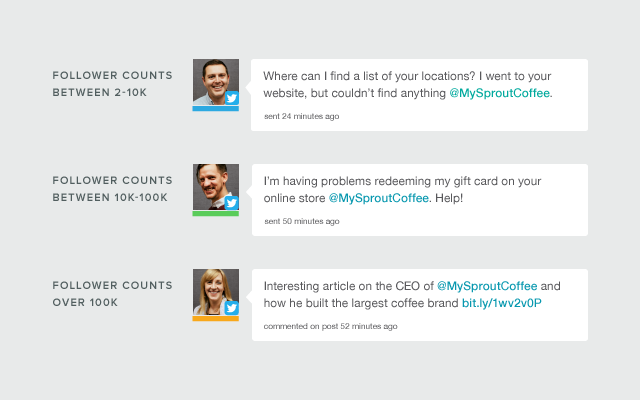 Note: These colors and their follower thresholds are preconfigured and cannot be customized.
Additionally, hover your mouse cursor over a Twitter user's avatar to see a summary of relevant information about them, including a detailed label regarding the color of their Influencer Indicator.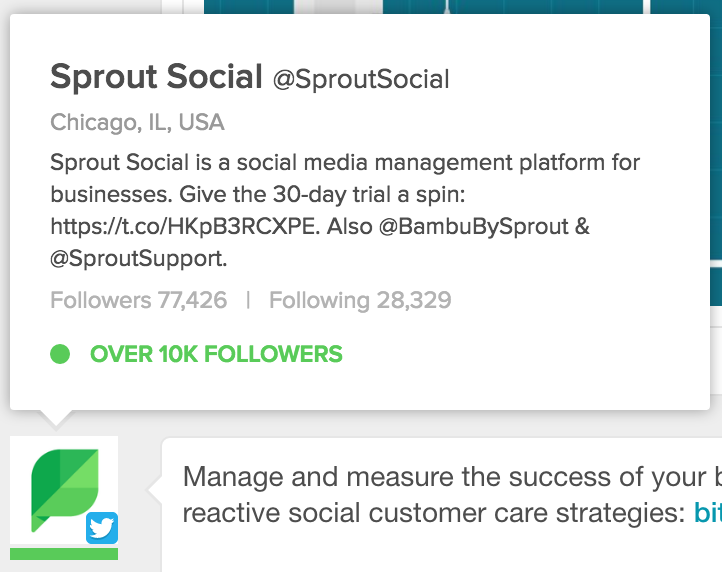 Custom VIP List
Subscribers on our Professional and Advanced plans can configure a custom VIP list, which adds an additional colored bar (dark blue) underneath select Twitter users' avatars.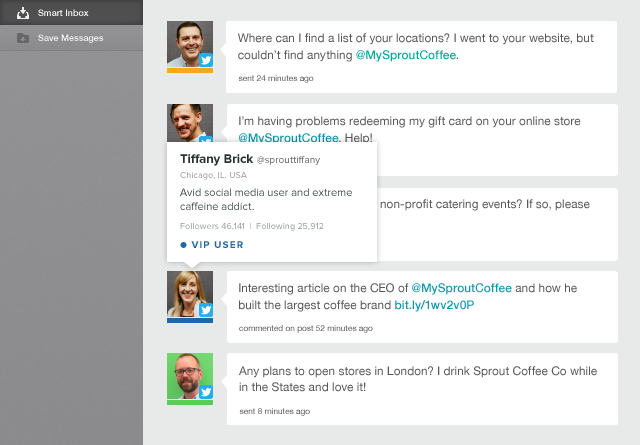 Only the Account Owner or Account Managers can configure this VIP list. To do so, click the gear icon ( 

 ) in the upper-right corner of the application and select Configure VIPs.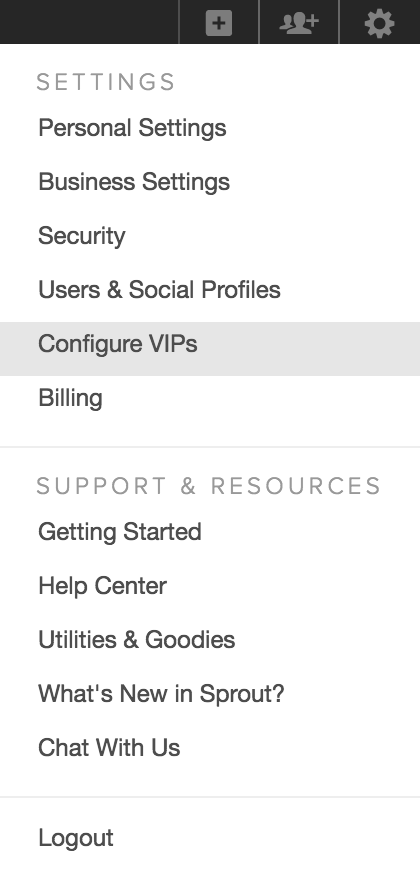 In the configuration screen, enter up to 1,000 unique Twitter handles separated by a comma or a line break, as well as add a custom label for the list.