Audience Size Influencer Indicators and Custom VIP Lists
Audience Size Influencer Indicators in Sprout Social provide a simple visual cue about the follower counts of Twitter users that appear in the Smart Inbox, Feeds and Smart Search.
If a Twitter user has reached a minimum follower threshold, one of three different colored bars will appear underneath their avatar. The color depends on the number of followers they have.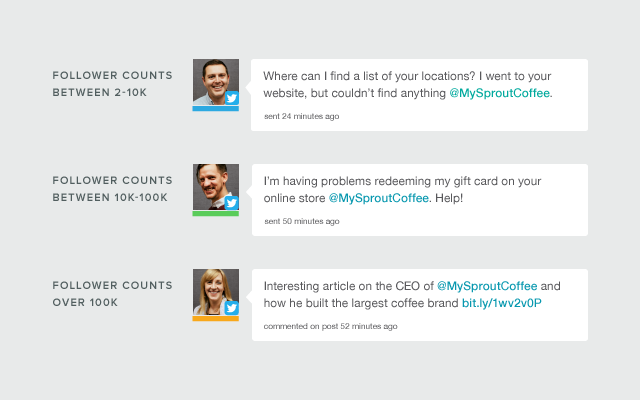 Note: These colors and their follower thresholds are preconfigured and cannot be customized.
Additionally, hover your mouse cursor over a Twitter user's avatar to see a summary of relevant information about them, including a detailed label regarding the color of their Influencer Indicator.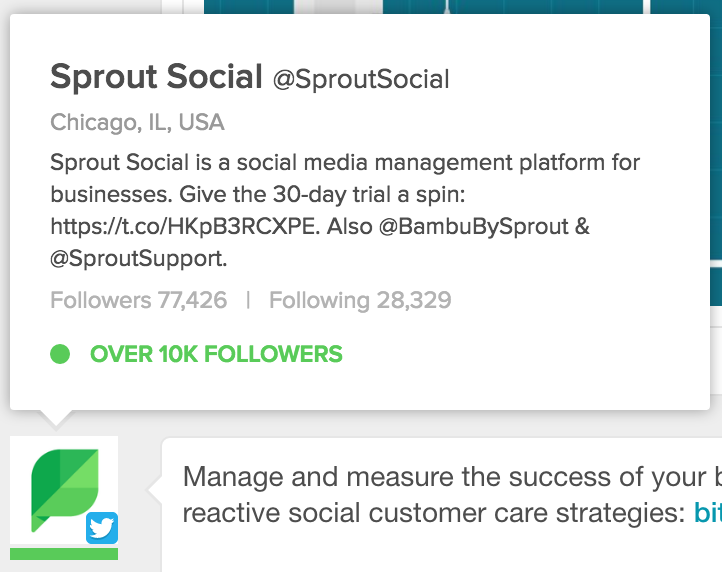 Custom VIP Lists
Subscribers on our Professional and Advanced plans can configure a custom VIP list, which adds a teal-colored bar beneath select Twitter, Facebook, Instagram and LinkedIn user avatars.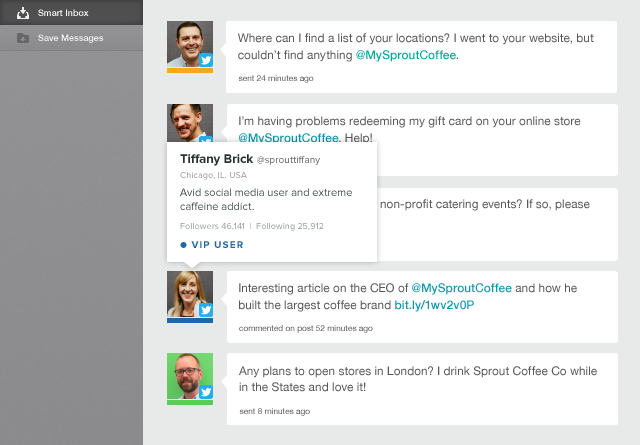 Only the Account Owner or Account Managers can configure this VIP list. To do so, click the gear icon (

) in the upper-right corner of the application and select Configure VIPs.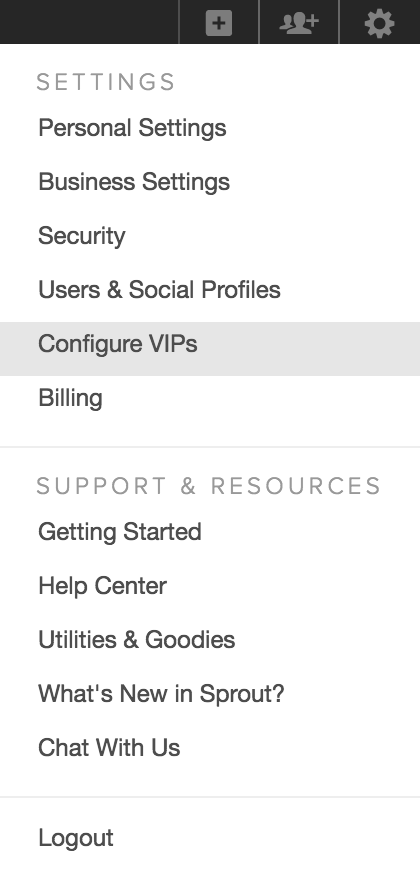 While there is no limit to how many handles and profiles you can add to a Custom VIP List, Sprout recommends you keep it under 1,000 to ensure performance is not comprised.