Making Changes to Your Plan
Sprout Social's plan structure offers powerful features at all levels and allows flexible billing for additional users. Changing your plan in Sprout Social is easy, whether you want to add more users, upgrade to a different plan or change your payment information.
Adding Additional Users
Your account will be charged for every team member you invite into Sprout. You will not see an increased fee if you decide to add the same user to multiple groups on your team account. Additional user fees vary based on plan level.
If you add a user in the middle of your billing cycle, you will be charged a prorated amount for that user. At the beginning of your next billing cycle, the full monthly rate for that user will be added to your Sprout Plan.
Learn more about adding users.
Removing Users
If you happen to remove a user in the middle of your billing period, the seat will remain open until the next billing cycle, in the event you would like to replace that user.
If you wish to remove a user from your account, navigate Account and settings > Settings > Users & Social Profiles. Select the user you'd like to remove from beneath Your Company, then click

on the right.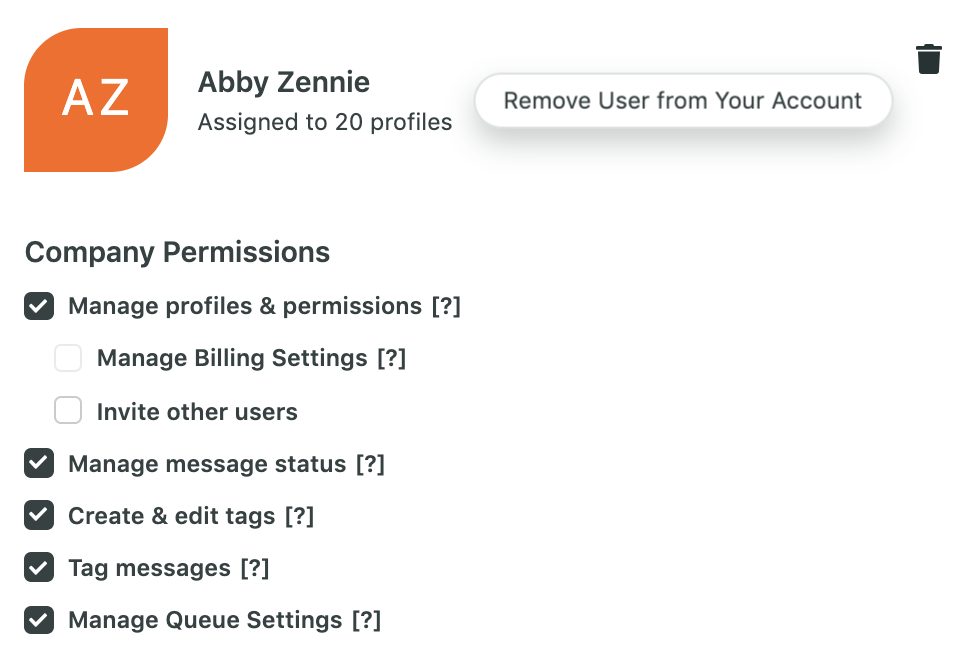 Next, you will see a confirmation modal. Notice that all tasks assigned to the user you are about to delete will be reassigned to the account owner. Any content that the user had scheduled, added to the Sprout Queue or saved as a Draft will remain intact. Click Confirm to finalize the process.

Changing Your Plan
You can easily upgrade your account in Account and settings > Settings > Billing & Plan. Select Upgrade Plan to choose the new plan level.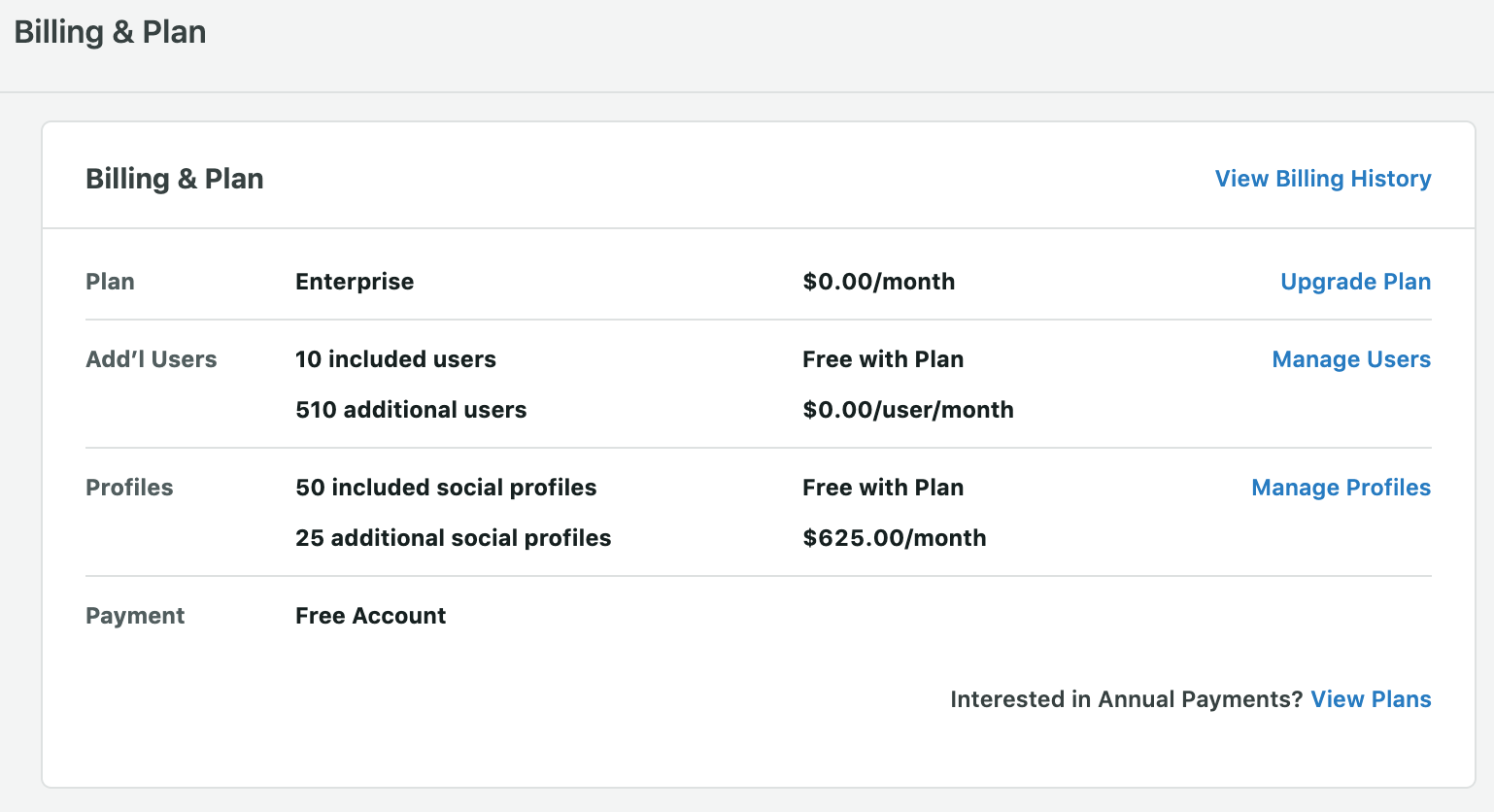 If you're looking to change your plan to a lower tier, please send an email to your Customer Success Manager or successteam@sproutsocial.com with the email connected to your Sprout account and the plan name you'd like to use.
Deactivating Your Account
On the Billing page, selecting Deactivate your account will prompt you to confirm the deactivation of your Sprout Social account. If you do not see a link to deactivate your account, please contact our support team.
Note: When you deactivate your account, your Sprout Social subscription will stay active until the end of the billing period. You can continue to use Sprout until the end of this billing period.