How do I broadcast to Microsoft Teams with Employee Advocacy?
Broadcast your content with your company on Microsoft Teams. Search for and select Advocacy Stories without leaving Teams.
If you don't have an Advocacy account, create one here or contact your administrator to be added to your program.
Setting up the integration in Microsoft Teams
To use the integration, add the app to your account:
Note: Depending on your organization's policies, a Teams Admin might need to allow the app for use in the Teams Admin Center. If this is the case, you'll see a Request button instead of an Add button.
Click Apps.
Search for Employee Advocacy.

Select Employee Advocacy and click Add. Employee Advocacy is now available for you to use.

Sharing content in Teams
You need to log in with your Advocacy credentials the first time you share content using Advocacy. To log in:
Click the + icon.
Select Employee Advocacy.
Click Sign into Employee Advocacy. Enter your credentials.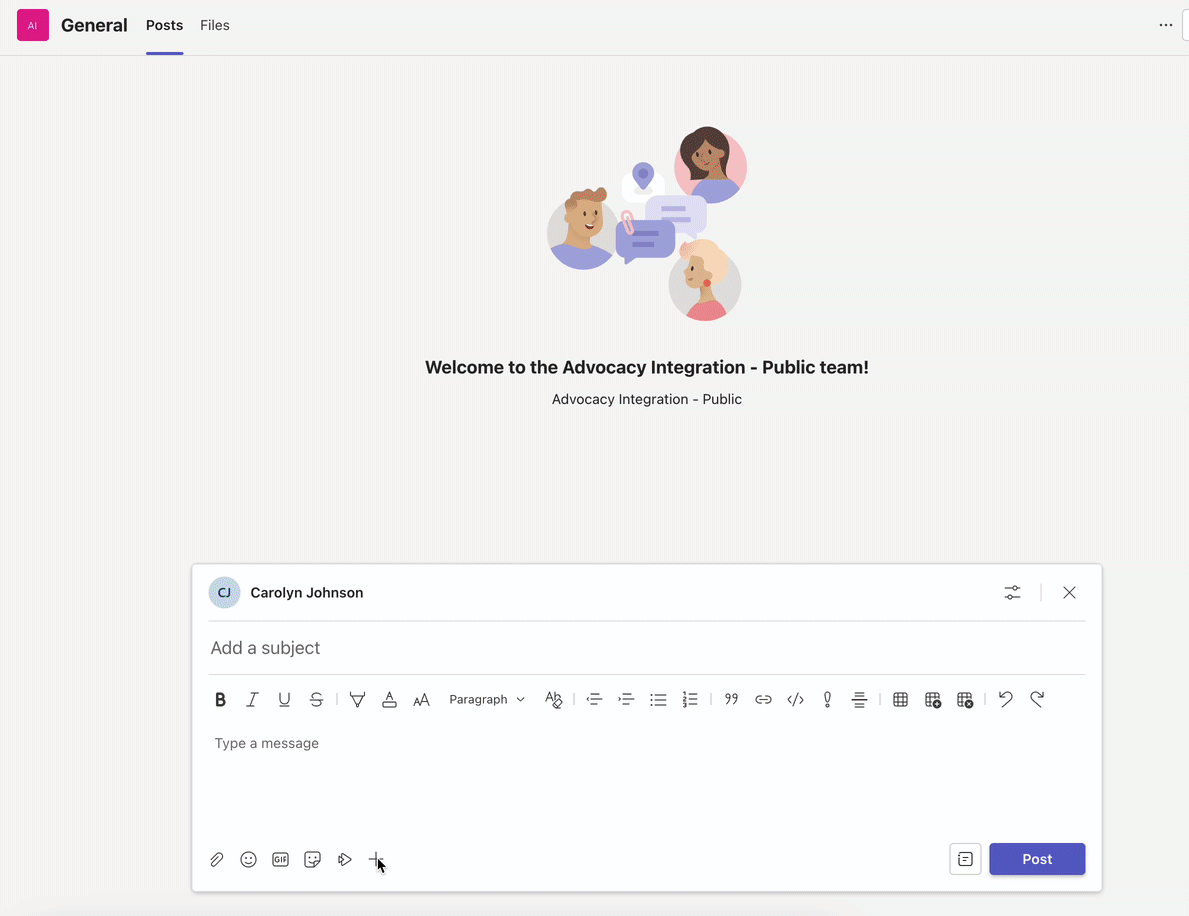 Once you're logged in, you can see and search for Advocacy content.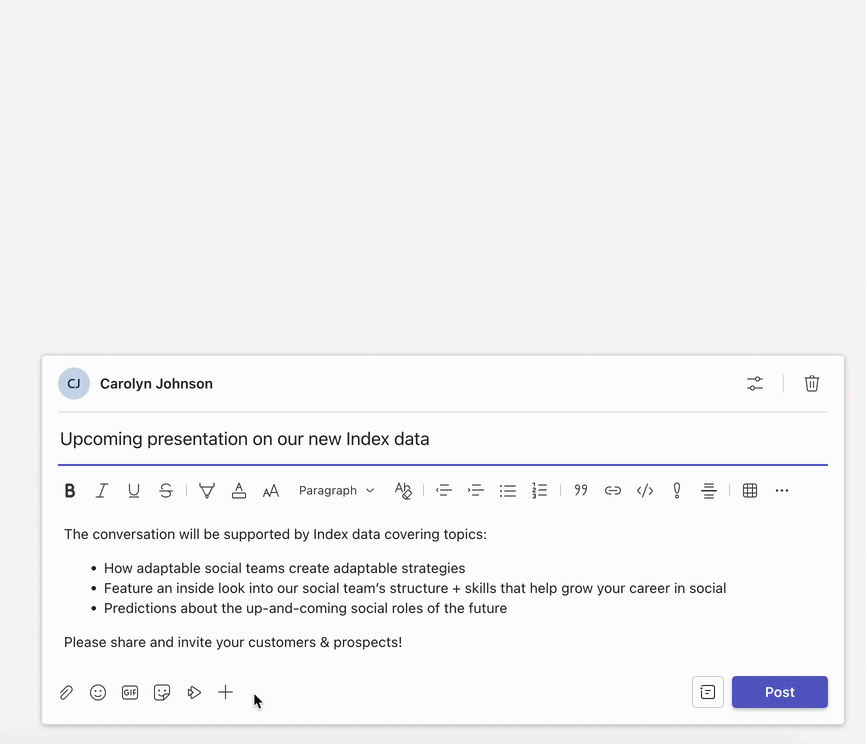 After you share a Story, all users in the channel or chat can see Story details and action buttons to read more or share the Story in Advocacy.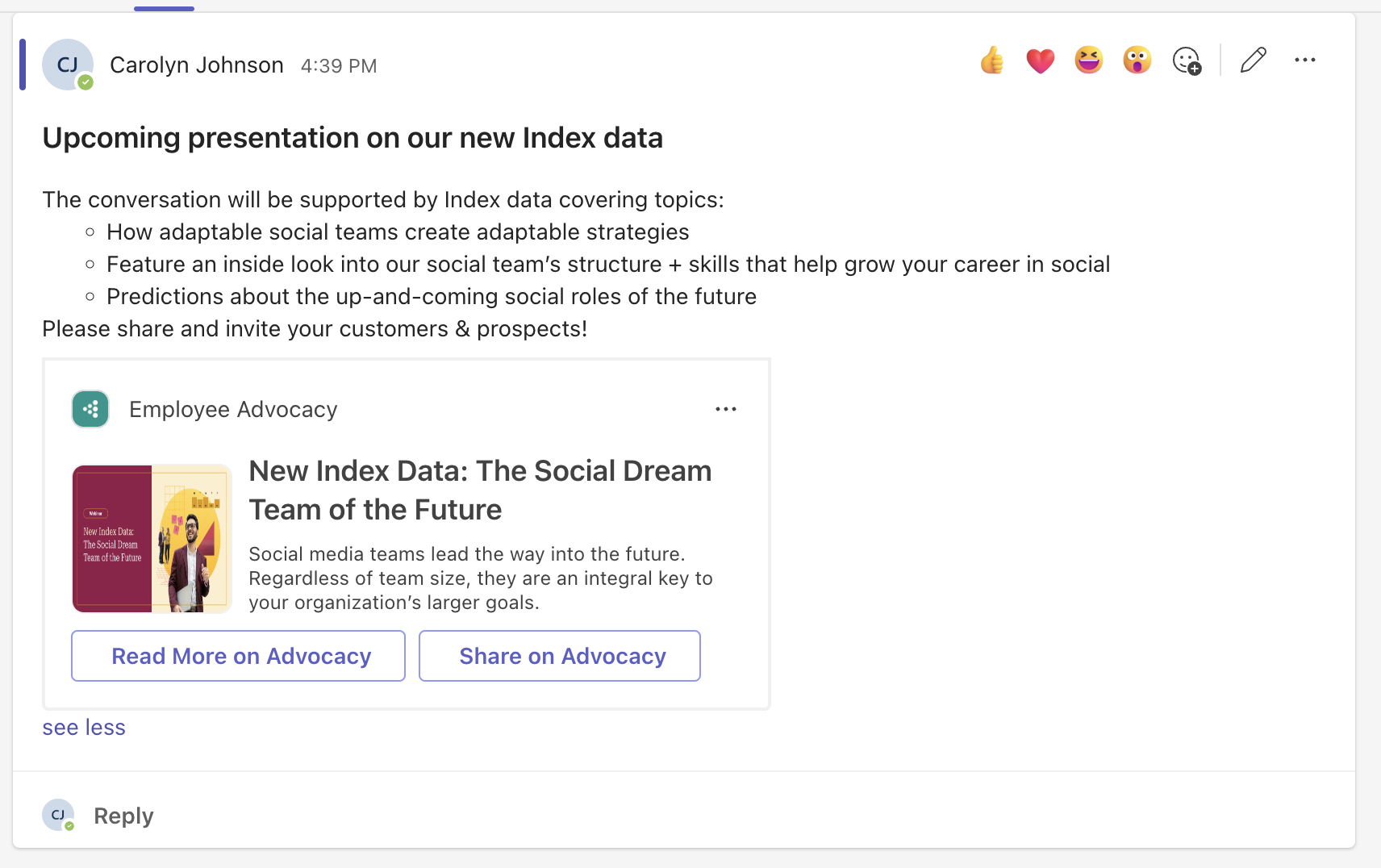 The Teams integration is available for the desktop and mobile app.