Leveling up in Sprout
Once you're comfortable with the basics of Sprout, you can begin to explore the features that make Sprout so powerful.
Features to explore
We recommend starting with these features to take advantage of everything Sprout has to offer.
Rules (Advanced Plan only)
Additional Reports (some Reports and Reporting features are only available in Professional or Advanced Plans, or with Premium Analytics)
Learn more
Sprout offers courses, live trainings and webinars and support in our Community to help you become an expert in all things Sprout.
Learning Portal
Sprout's Learning Portal offers a variety of courses. Choose from asynchronous courses or live trainings to become a Sprout power-user.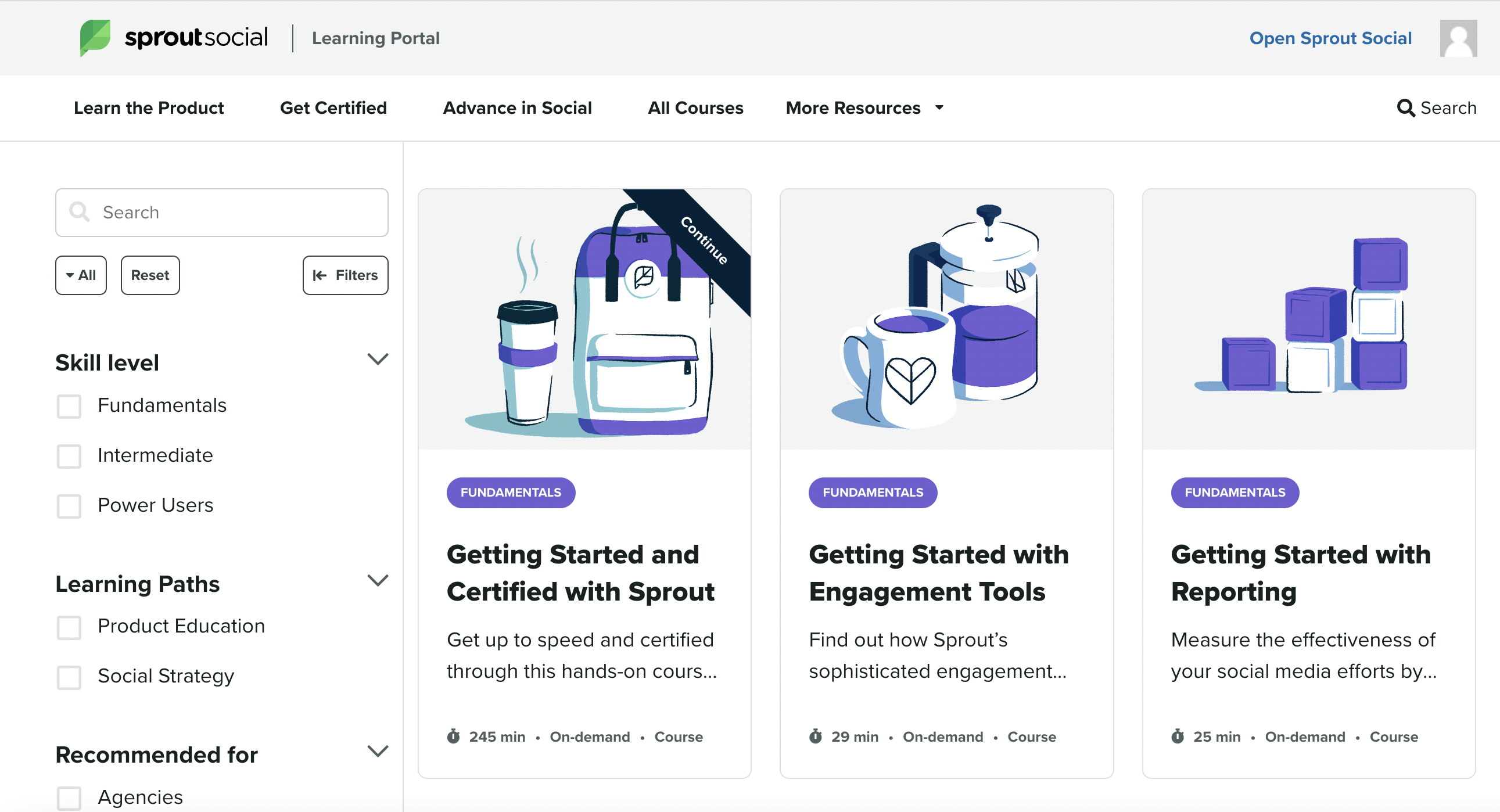 Community
Sprout's Community is a great place to connect with other social practitioners and get answers to your Sprout questions. Join a group or check out the Give & Get Advice area to learn from the Sprout team and other users.