How do I connect Sprout data to Tableau?
You can connect your Sprout post, profile and tag data to Tableau with Sprout's Tableau Connector.
Note: You can't connect message data or any Sprout data that isn't included in the Sprout API (Ad Account, Competitor, Listening, Publishing or owned demographic data).
Prerequisites
Sprout API access (only account owners can access the API key)
A Tableau account
Premium Analytics
How-to
You'll need to use your Sprout API token to set up the Tableau Connector. To find your key:
Navigate to Settings > API Tokens.
Click Copy on your desired API token.

To connect your Sprout account to Tableau:
Log in to your Tableau account.
Navigate to Data > New Data Source > Web Data Connector.

Enter the URL https://api.sproutsocial.com/tableau.
Paste your Sprout API token.
Click Connect.

Your Sprout data will appear in Tableau.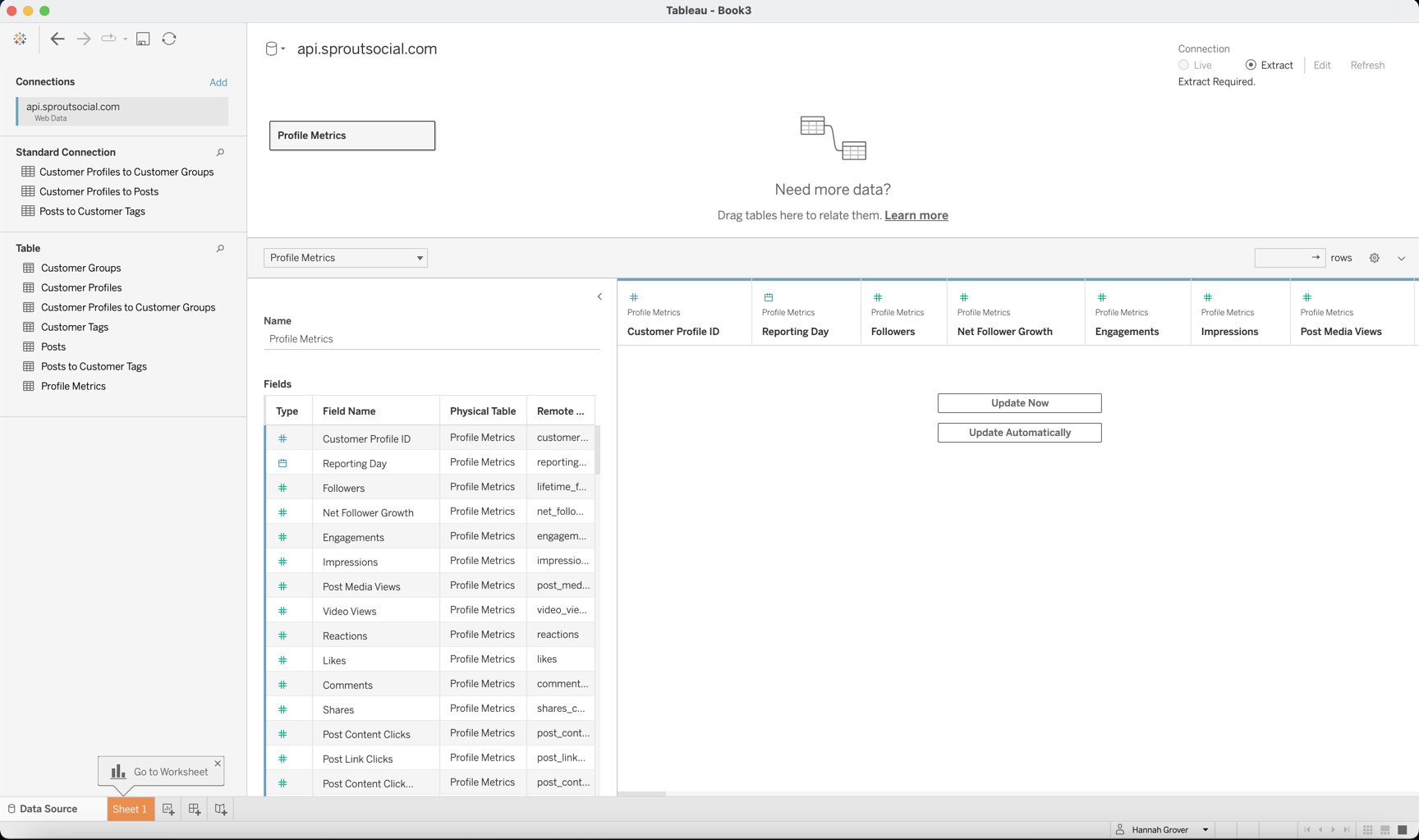 You can now begin building Tableau dashboards that incorporate your Sprout data.