Report Builder
New to Sprout Social? Learn more about how our Report Builder fits into our social media analytics suite here.
Sprout's Report Builder is a straightforward tool for building reports specific to your business' needs. Using data already available in Sprout, report widgets can be customized and reordered to display your most valued information in a way that suits the story you'd like to tell.
Report Builder is available as part of Sprout Social's Premium Analytics package. To learn more about accessing this feature, you can reach out to our Customer Success team at successteam@sproutsocial.com.
Building Reports from Scratch
The Account Owner or any user with the Manage Custom Reports feature permission can build reports in Sprout. Users without these permissions, but who still have Basic Reporting access, can only view custom-built reports.
To begin building a report, go to the Reports Home area of the Reports tab. Custom reports show up at the top of the screen, under the Your Reports section.
Click Build Report to enter the Report Builder.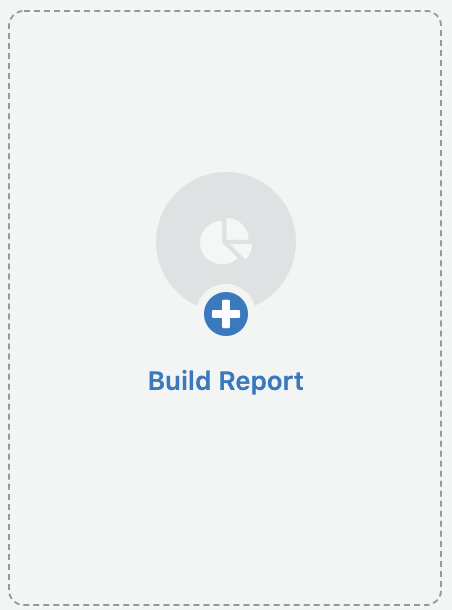 Note: There is no limit to the number of reports you can build in Sprout.
At the top of the Report Builder interface, you can change the title and the description to give a clear idea of the objective of your report.
On the Right Bar, you'll see a list of widgets you can add from existing data sources. To add a widget, click the metric you'd like to add. You can add up to 100 widgets for each report.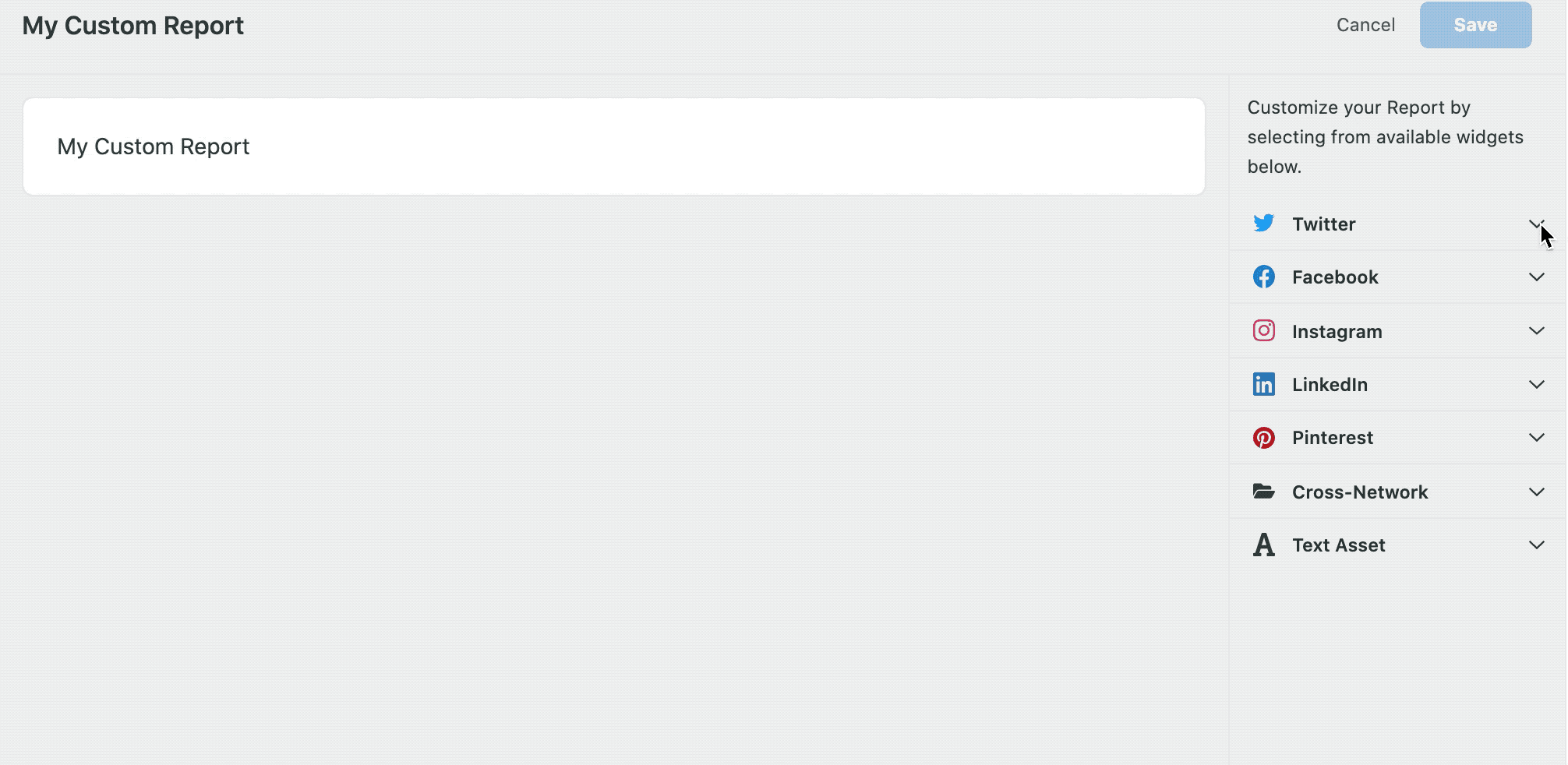 Tip: Click More in the widget list to add a text box widget so you can add your own custom text to the report!
Once a widget is added to the report, you can customize how the data is displayed by clicking the gear icon (

) on the widget. The metrics or charts that can be enabled/disabled will vary based on the data available in that particular widget.
Rearrange widgets by clicking the arrow icons (

). Clicking an arrow will move the widget up or down one space at a time.
After you select your preferred widgets, select a date range to compare across reporting periods. Choose from a custom period, the previous period or previous year.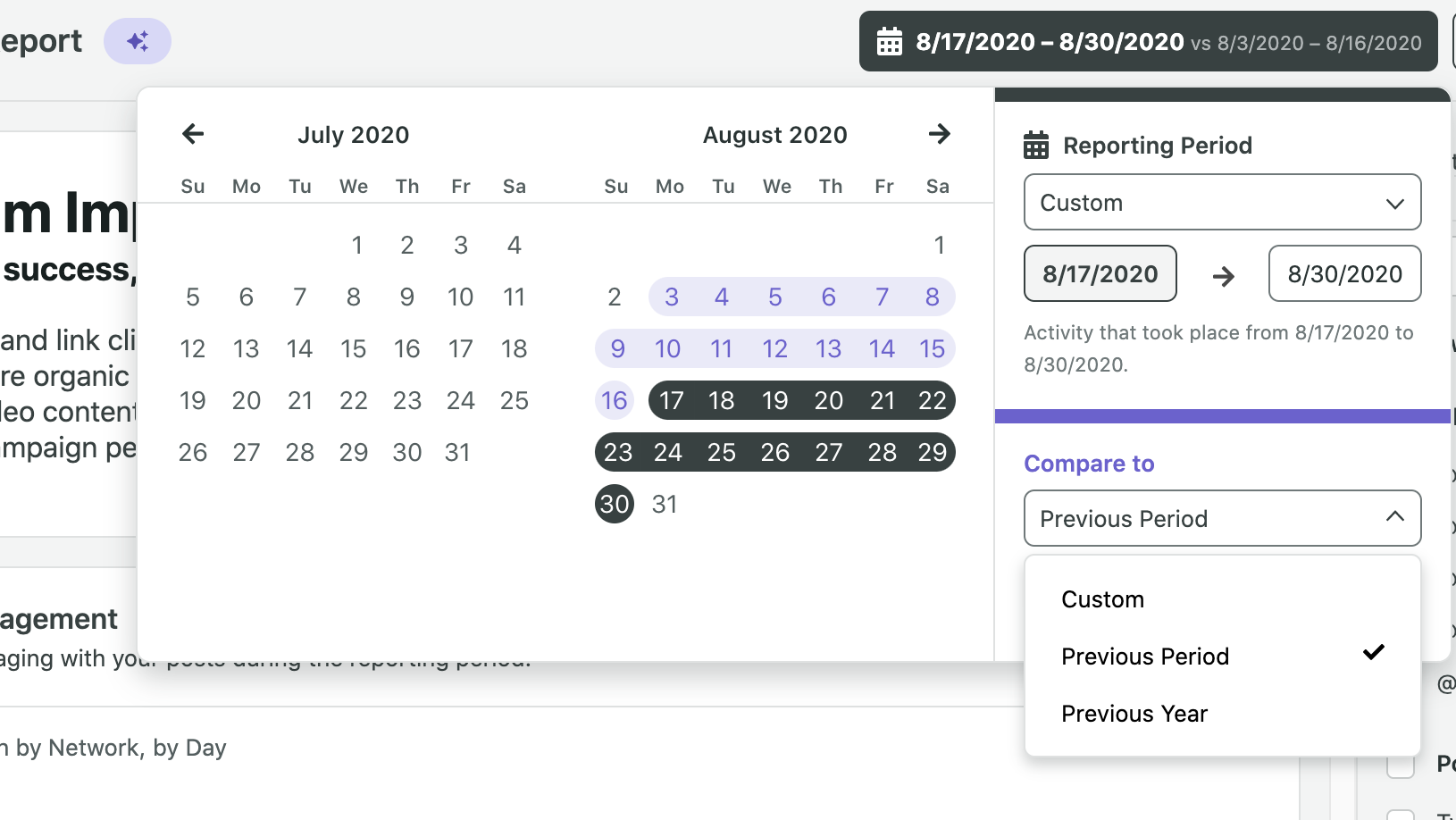 To remove a widget, click the trash can icon (

) on the widget.
When you are satisfied with how your report appears, click Save in the lower right corner. It will now show up in the Your Reports section in Reports Home.
Custom reports can be exported like any other report in Sprout.
On the Reports Home screen, hover your mouse cursor over a custom report and click the three dots (

) to Delete, Duplicate or Edit the report.
Editing Existing Reports
If you would like to make edits or adjustments to existing Sprout reports, you can do so by duplicating and editing one of the following reports:
Profile Performance Report
Twitter Profiles
Facebook Pages
Instagram Profiles
LinkedIn Pages
When you're in one of those reports, click Duplicate & Edit in the lower right corner of the screen. This will take you to a copy of the report that you can rearrange, edit and add or remove widgets as needed.